In brief
RC-Limit System is a specialised and standalone application that evaluates limits (for transaction authorisation purposes) and computes headroom and then delivers these calculations via web services to other systems.
Offering considerable flexibility in the specification and management of limits, the system can provide real-time visibility of limits to downstream business users.
The framework gives risk professionals the tools they need to manage complex limits across multiple origination and database systems.
  Click

here

for a video of the software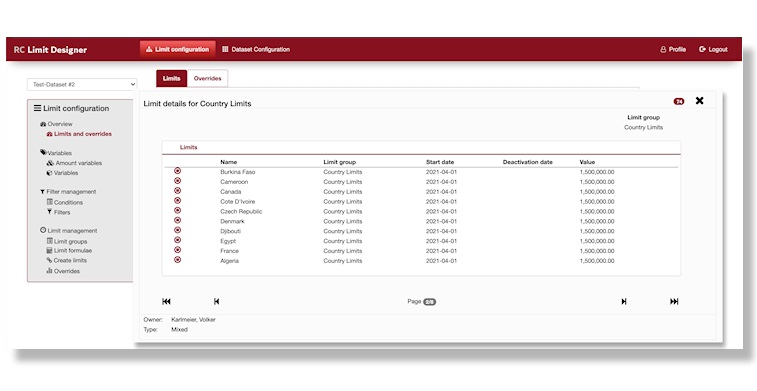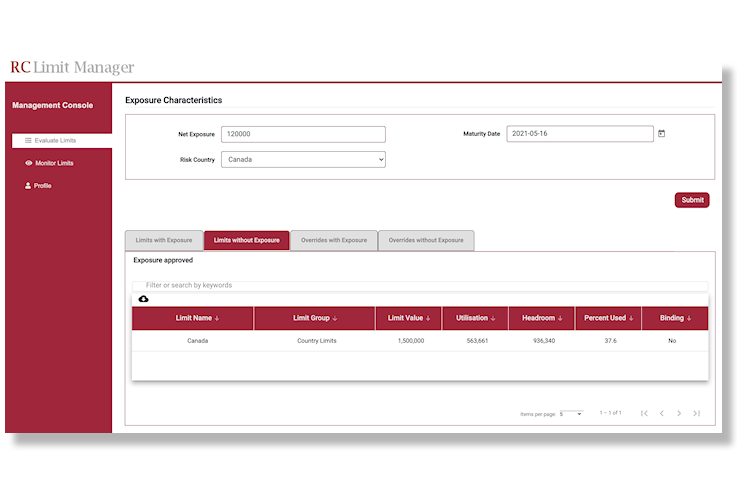 How it works
The system is implemented around a central REST server (Limit Engine) with associated data connectors and interfaces.
Business users working within multiple origination systems may query limits from the central application.
The system may be integrated with multiple data sources in a highly flexible fashion.
For more information, contact us.