In brief
RC-Connectivity and Data Validation System provides a web-based portal through which financial institutions can securely receive, check and evaluate data on asset portfolios.
The system allows banks and savings institutions to integrate their portfolio data with decentralised networks of originators, fund managers or subsidiaries.
The software supports a work stream in which analysts may view validation messages, and, if necessary, request more information.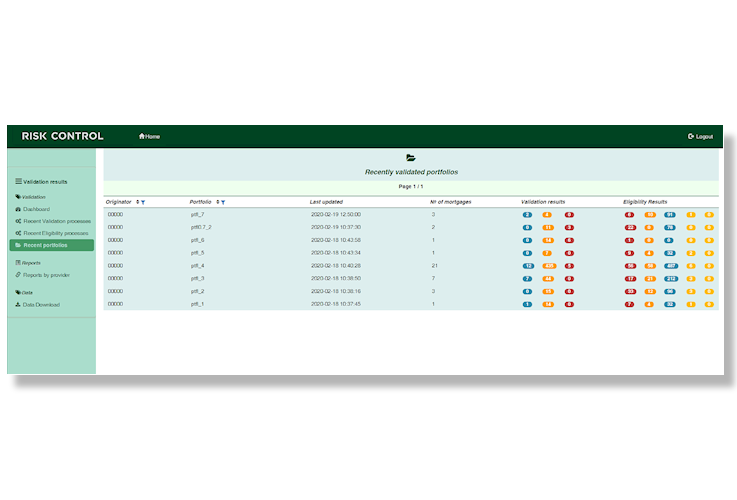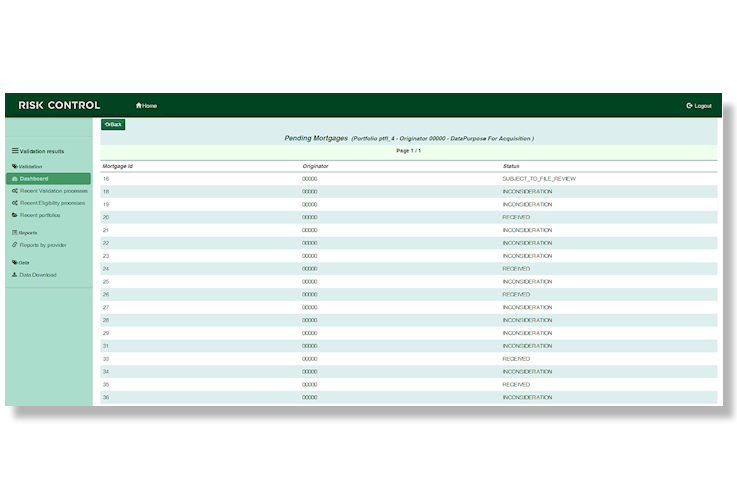 How it works
Data may be uploaded to the system via web services (system to system) or using a graphical user interface.
Data providers can upload portfolio data in an XML format. The data are then checked against an XML schema and evaluated against rules.
New validation rules may be specified by non-developers using a powerful syntax.
For more information, contact us.