In brief
RC-Loan Portfolio Analytics System offers a rich set of risk and valuation analytics useful in the management of loan portfolios.
The calculations, including interest rate sensitivity, valuations and provisioning analysis, may be performed under a wide range of stress scenarios.
High speed calculations are performed under a wide range of assumptions with results being retained for future reference in a database.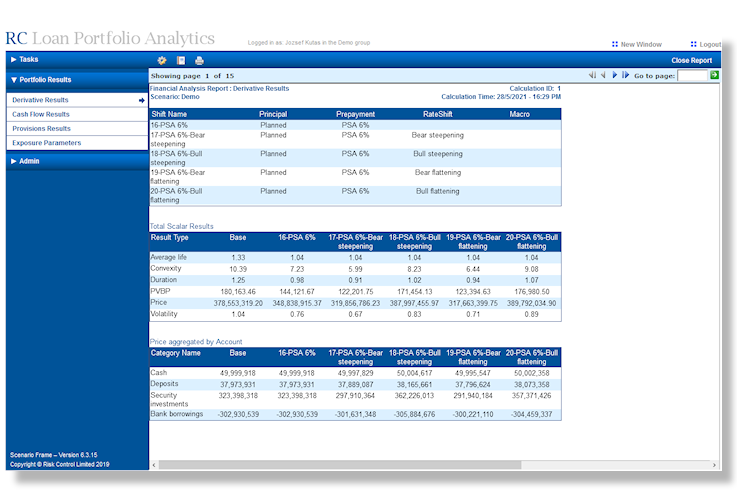 How it works
Users in groups with differentiated roles may work on different datasets.
The system can be integrated with upstream data sources to generate regularly scheduled calculations and reports.
Reports can be distributed, in an automated way, via emails.
For more information, contact us.