Bespoke stress testing and financial planning
We develop and license enterprise software implementing rigorous risk methodologies.  Our software is used by leading banks, asset managers, funds and public institutions around the world.
Risk Control offers bespoke solutions precisely matching client needs, built within our flexible software platforms.  We assist clients by implementing, validating and enhancing their own internally developed software.
Our software is subject to continuous development as we incorporate new features and improvements.  Risk Control software is designed to integrate seamlessly with clients' existing up- and down-stream systems.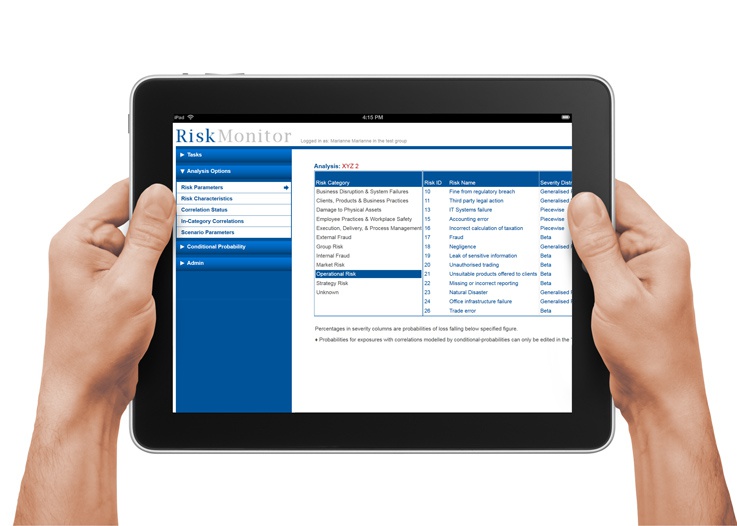 Example software solutions and insights
Risk Control's software suites
Stress Controller, a highly flexible platform supporting a wide range of stress test- and financial-planning-related activities
Risk Controller, a high-spec, modelling framework generating rigorous measures of risk for multi-asset-class portfolios over long and short horizons
Risk Monitor, a powerful and highly flexible framework for measuring and managing operational risk